Product Manufacturer
Formatop
LAMINATE
A preeminent Canadian manufacturer of FSC-certified countertops. Their products symbolize a legacy of listening to their customers. They have grown well beyond their origins, designing in response to customers' needs and providing exquisite sculptured countertop models and HPL composite panel product solutions that fit every environment, brilliantly.
Caeserstone
QUARTZ
Premium quality quartz countertops with a limited lifetime warranty. Stain free, innovative surfaces, heat resistant. Kitchen and bathroom countertops.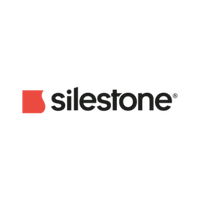 Silestone
QUARTZ
Offering a wide range of colours and a 25 year warranty, Silestone is also impact resistant and stain resistant. A great option for kitchens and bathrooms.
HanStone
QUARTZ
Proudly manufactured in London Ontario, with over 40 colours to choose from. HanStone is a non-porous, natural quartz surface, making it an ideal choice for kitchen and bathroom countertops.
Dekton
QUARTZ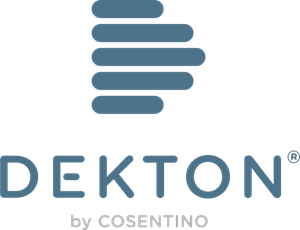 Dekton is the new ultracompact surface by Cosentino. A technological material composed of porcelain, glass and quartz. High durability and versatility for uses in the home and commercial projects.
Lucent
QUARTZ
Lucent Quartz is a specialized large-scale engineered stone wholesale enterprise. Lucent quartz is a quartz surfacing company to receive ISO 14001 certification--a global standard specifically for environmental protection. From recycling 97% of the water used in manufacturing, to collecting dust from shipping, handling, production and processing; Lucent Quartz seeks to protect the planet and the well-being of their customers.
KSTONE

QUARTZ
KSTONE's quartz surfaces contain 93% natural quartz. KSTONE's surfaces are nonporous, making them scratch and stain-resistant, and suitable for hygienic environments. From countertops to backsplashes, kitchens to baths, cosy homes to grand commercial venues, fabricators to retailers—KSTONE is a great choice.
Wilsonart

QUARTZ and THINSCAPE
Wilsonart® Quartz is a stylish, sleek and strong surface with performance features that make this one of the most popular surface materials on the market today. Thinscape is the perfect complement to today's thinner cabinet profiles. Thin countertops are trending in residential kitchens everywhere. European-inspired and ultra thin (1/2 an inch thick), this stylish surface is as sleek as it is strong. It's also exceptionally durable with resistance to impact, scratches, and moisture.
Affinity Surfaces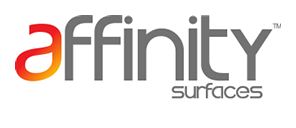 ACRYLIC
Affinity Solid Surface is an assortment of surface colors that offer design options unlike any other material on the market. Split into 3 collections, Affinity offers a range of rich colors, in-depth patterns, stunning crystals and particulates, and striking combinations of textures that give a breath of fresh air to any surfacing project you're working on.